evenTS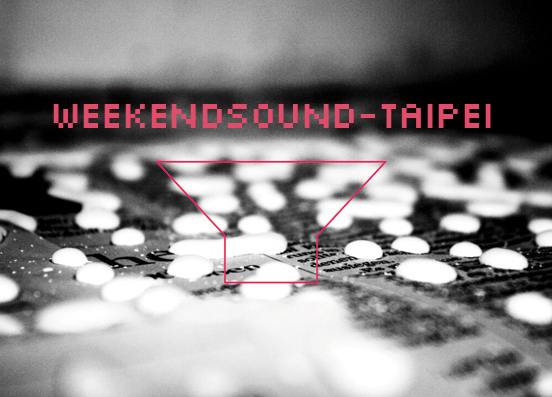 WEEKENSOUND : TAIPEi
COLLECTIVE MEMORY
JULY 30, SATURDAY, 8-11PM

WEEKENDSOUND is a sound project and an artist is invited to do a live concert.
On this evening IDOLON STUDIO is pleased to present
Wang Yujun
(王榆鈞).
Sound artist
Wang Yujun
(王榆鈞) take the anthology Borderland's Dawn (published by fembooks publishing house) as their theme to generate poetry sound and further recreations. The subject contains border thinking, gender crossing, dreams and daily life. They attempt to go beyond the genre of artistic works and explore the experimental aesthetics of poetry and sound, allowing audiences to mesmerize in a poetic space and walk into the borderland of poetry sound.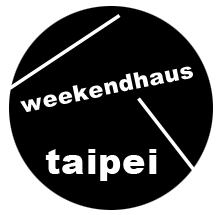 WEEKENHAUS : TAIPEi
COLLECTIVE MEMORY

JULY 30, SATURDAY, 8-11PM

WEEKENDHAUS invited artists to submit works in conjunction with traditional family home to representation through their create idea. The exhibition takes place in an apartment inhabited.

On this evening IDOLON STUDIO is pleased to present "COLLECTIVE MEMORY" by Wu Geng-Zhen(吳耿禎) & Yu Cheng-Ta(余政達).

Wu Geng-Zhen(吳耿禎) born in south of Taiwan. Being a poet, a photographer, a stage designer and an artist. WU's works developed from Chinese folk art of motherhood ,and setting multi-media in one space to response the new possibility of traditional aesthetics.WU's works quote the slice of life from collective memory about pan-China,then reinterpret it. Also he tries to compare the art subjectivity among Taiwan and China recently.WU enjoyed to participate in Children's art education. He is an Art-Brut fan. In 2006, he won the sponsor by the vagrant compensation of Cloud Gate dance group and took a long trip to north-west China. In 2010, he won the first prize about the program – Journey In My Mind – sponsored by Louis Vuitton. WU is the first Taiwanese artist to presence Louis Vuitton Cultural Space.

Yu Cheng-Ta(余政達) uses images as his primary form of creation, with his previous works employing different media as mean to explore the phenomenon of message distortion. In his 2008 Taipei Biennial work Ventriloquists, the artist invited foreigners to repeat Chinese phrases spoken by people hiding behind them. This strange combination of circumstances brought many unpredicted mishaps, symbolizing the issues of cultural communication and translation under this era of globalization, transmission and interaction. He participated in the Taipei Biennial in 2008 and was included in exhibitions in Linz, Austria, Vilnius, Lithuania, and the Venice Biennale in 2009.