PUBLICATIONS
ABOUT
/ ART WORK / CONTACT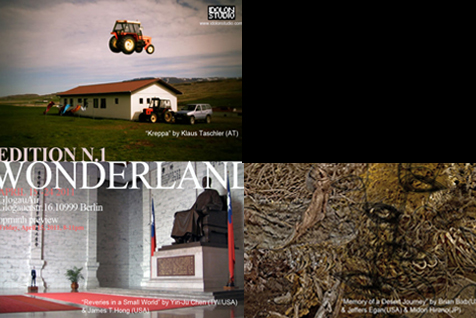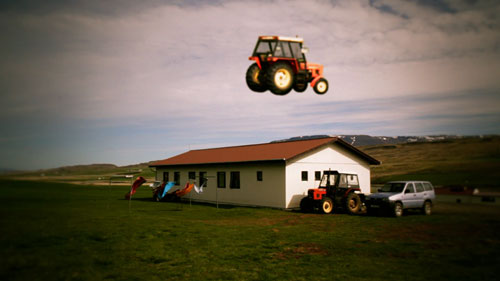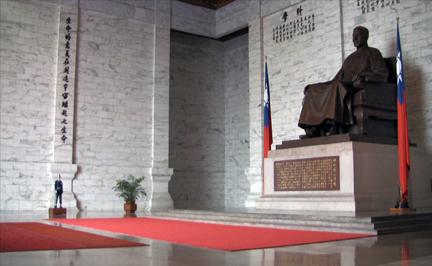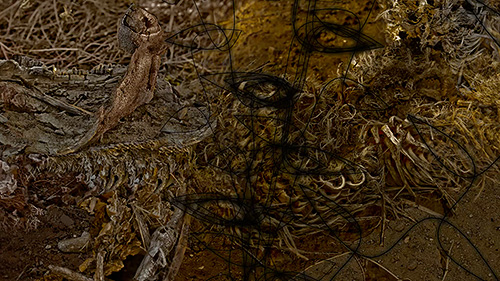 PAST EXHIBITION
edition n.1 wonderland

"
Edition N.1 - WONDERLAND
" brings together film and digital video by six contemporary artists of "Kreppa" by Klaus Taschler (AT), "Reveries in a Small World" by Yin-Ju Chen (TW/USA) & James T.Hong (USA), "Memory of a Desert Journey" by Brian Bixby(USA) & Jeffers Egan(USA) & Midori Hirano(JP).
"
Kreppa
" by
Klaus Taschler
.
Starting in 2008 the state of Iceland was driven into a heavy financial crisis that nearly caused a total bankrupt of the country. To the inhabitants this catastrophe left an atmosphere of insecurity about the coming changes. This changes starts supple in the video "Kreppa". Everydays objects are drifting away and taken away from the island. As the other part there are shots from the river called "crisis" in Icelandic. The fact that there is only one bridge over this swift and unpredictable waters refers on the one hand to the "path over the crisis" and to the unequal relationship between people and powerful nature on this island.
"Reveries in a Small World" by Yin-Ju Chen & James T.Hong.
Enter the netherworld of provocative and whip-smart husband and wife team, Hong and Chen, in one of their latest collaborations: The Defense Security Cooperation Agency releases the news that they have notified Congress of a Foreign Military Sale to the Taipei Economic and Cultural Representative Office in the United States of 35 advanced adaptive control unmanned aerial vehicles. The information they gather, including forays into Disneyland's Small World, will surprise you.
"Memory of a Desert Journey" by Brian Bixby & Jeffers Egan & Midori Hirano.
This work started with a collage of high resolution digital photos taken by Brian Bixby in the New Mexico desert during the summer of 2010. The final image was composed in Photoshop as a very long horizon that begins the same as it ends - creating a perfect loop. This composition was then animated by Jeffers Egan and additional digital animation was layered on top of the scrolling image. Midori Hirano created sound design elements inspired by the desert photographs and mixed this together with several field recordings she made in the United States.