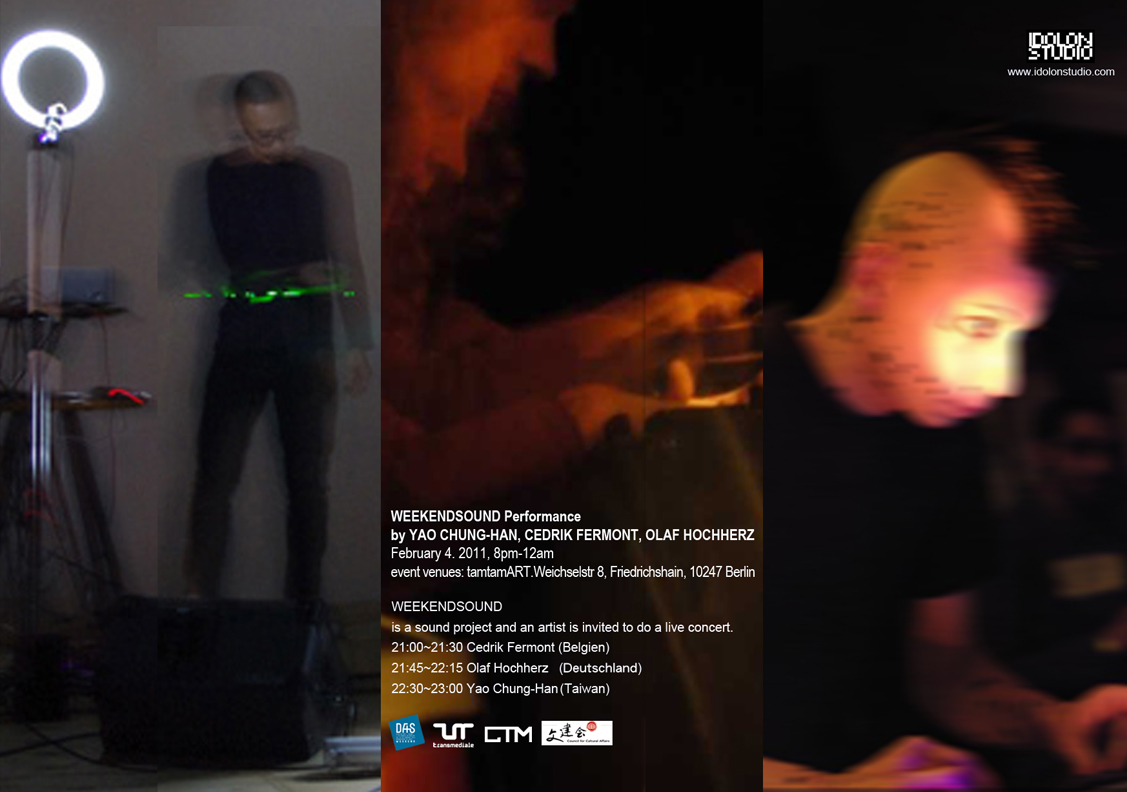 WEEKENDSOUND is a sound project and an artist is invited to do a live concert.
The session of WEEKENDSOUND present three artists by Cedrik Fermont, Olaf Hochherz and Yao Chung-Han.

21:00~21:30 Augen zu 2 by Cedrik Fermont (BE)
21:45~22:15 book, electronics by Olaf Hochherz (DE)
22:30~23:00 LLSP by Yao Chung-Han (TW)


On this event is part of DAS Weekend / transmediale.11 / CTM.11.


Cedrik Fermont is a multifaced vegan artist, academically trained musician, dj, singer, composer and drummer ; he is electroacoustic composer Annette Vande Gorne former student (Conservatory of Mons, Belgium). Of Greek, Zairian and Belgian descent, born in Zaire (RDC), he lived in Belgium, the Netherlands and relocated to Germany Berln..
Olaf Hochherz is born 1981 in Wuppertal/Germany. he is a composer and improviser. he found his way to music by experimenting with synthesizers and computers. after years with an focus on composition of electroacustic music. he came (back) to improvisation. he uses simple electronic setups or computer. He likes unstable systems. he is interested in the effect acoustic activity has, the relation between surrounding environment and music, between sound and associations. Now he lives in Berlin.

Yao Chung-Han Born in Taipei and a 2008 graduate of the School of Art and Technology, Taipei National University of the Art, Yao Chung-Han is an active member of the new generation of sound artists in Taiwan, which includes the group i/O Lab of which he is a core member. His works are mostly concerned with sound, while at the same time searching for the inherent connections between video, installation, space, and various media. Recent exhibitions include Non-Places: Architecture of Pheromonal Presence, SCU, Taipei (2010); Emergencies!014, NTT ICC, Tokyo (2010); Tokyo Story, Wonder Site, Tokyo (2010); SuperGeneration@Taiwan, Today Art Museum, Beijing (2010), and Shanghai Art Museum, Shanghai (2009).
"LLSP (Laser - Lamps - Sound Performance)" : Fingering with a green laser light, when touching the laser, the fluorescent lamps all lighten up and also the sounds are triggered. This is how I play an instrument which is created on my own. I place some devices like microphones around the fluorescent lamps and then amplify the tiny noises from switching on of lamps and input the noises into my computer. Laser lights are projected 170 cm long and I use sensors to judge the position of my hands to control tuning up or down on this 170 cm long green laser light. To me, this is a very interesting logic: First, I found a material which is able to make sounds and later I found the logic of playing according to its specifics. In the theme of this performance, I direct the manipulation of sounds to human body and combine a relationship between performer's limb and performer's playing. Thus, I figured out how to perform with your limbs and sounds harmoniously and it's all related to the ergonomics. However, it's an amusing thinking of how to be "harmony" and it includes the ways we play and the cognitions of all kinds of instruments. Thus, I expect this kind of logic could bring an avant-garde performance by this new theme, new logic of playing, and also a new experiment. Moreover, we can find out more possibilities of sounds' manipulating and performing in the next, upcoming experiments.(Text by Yao Chung-Han)
Organized by Chun-chi, Wang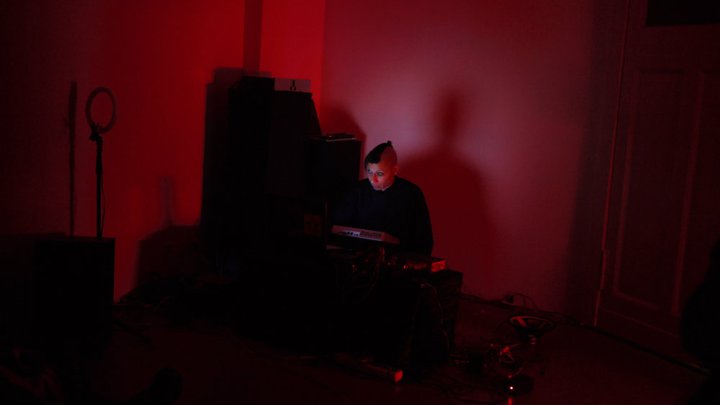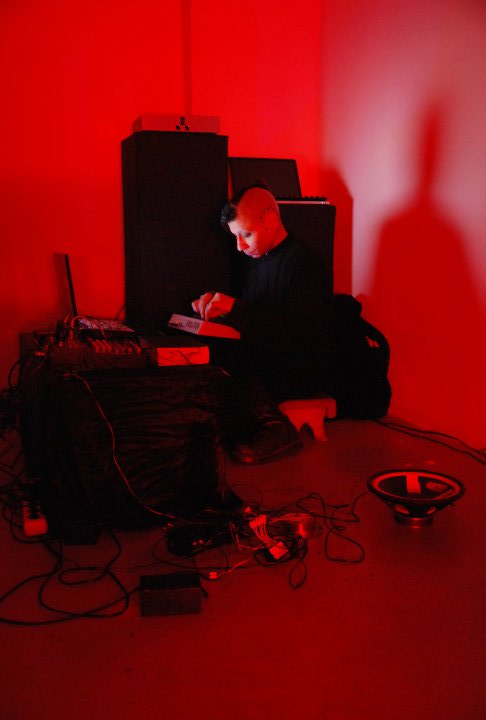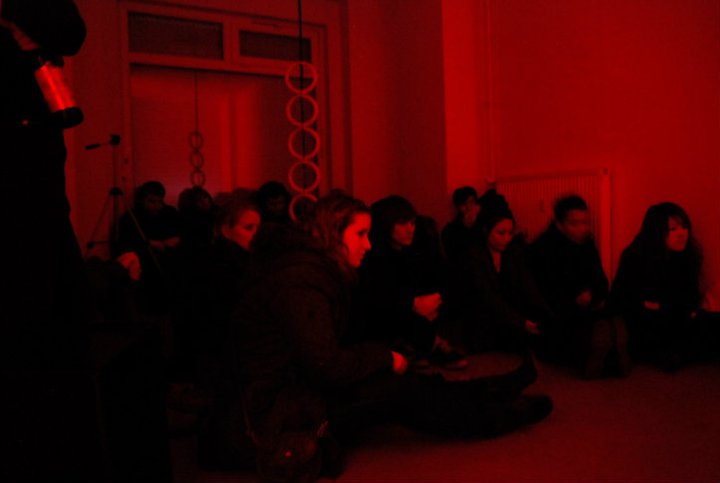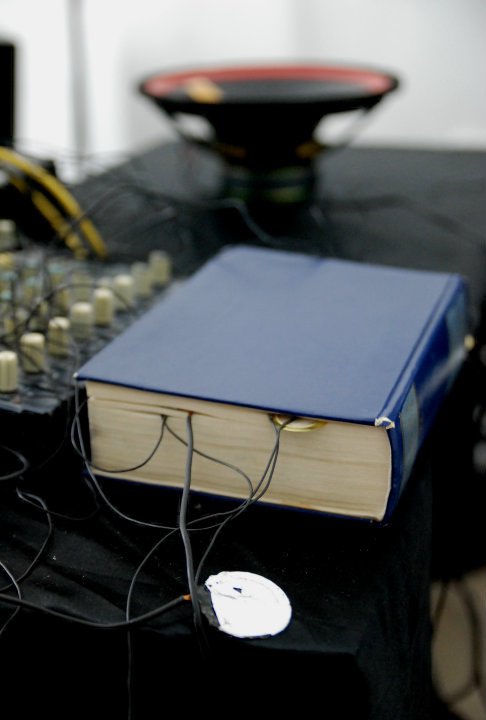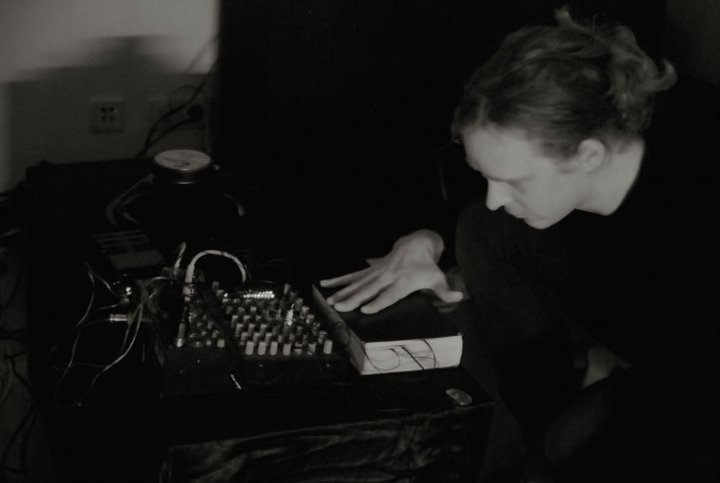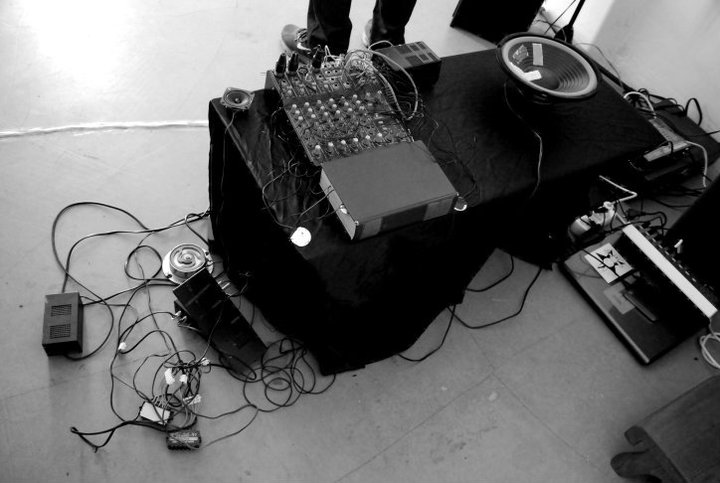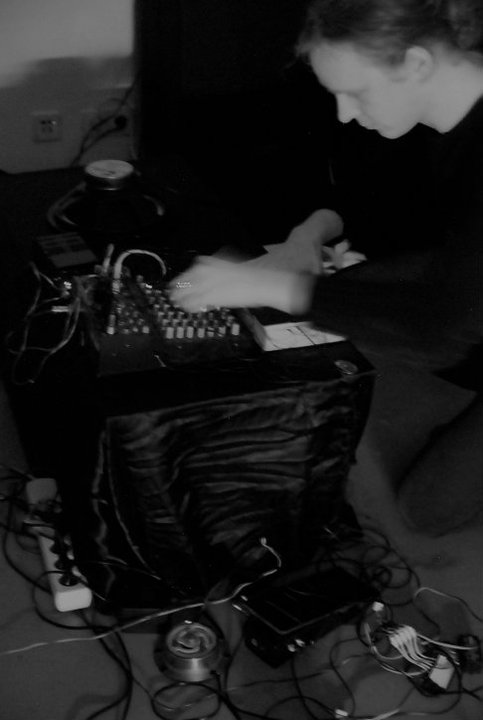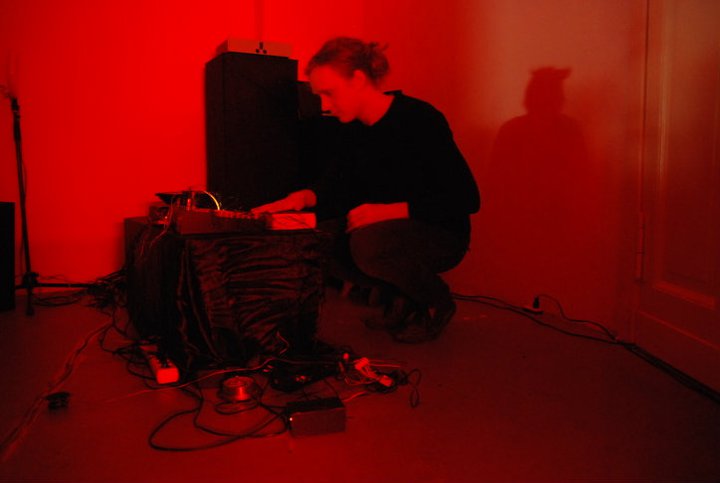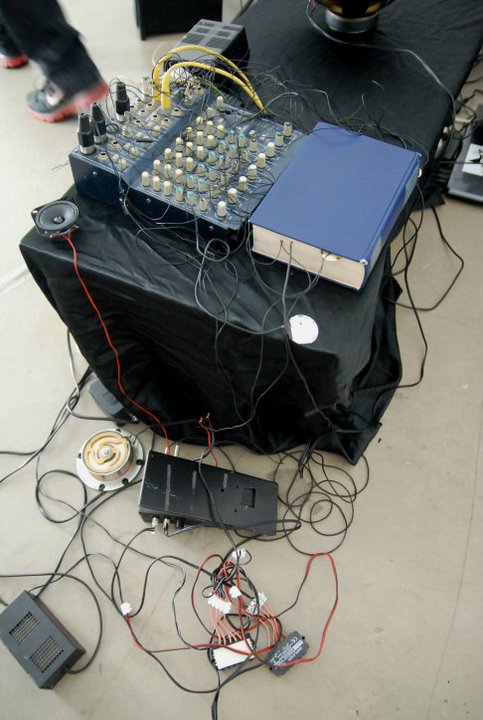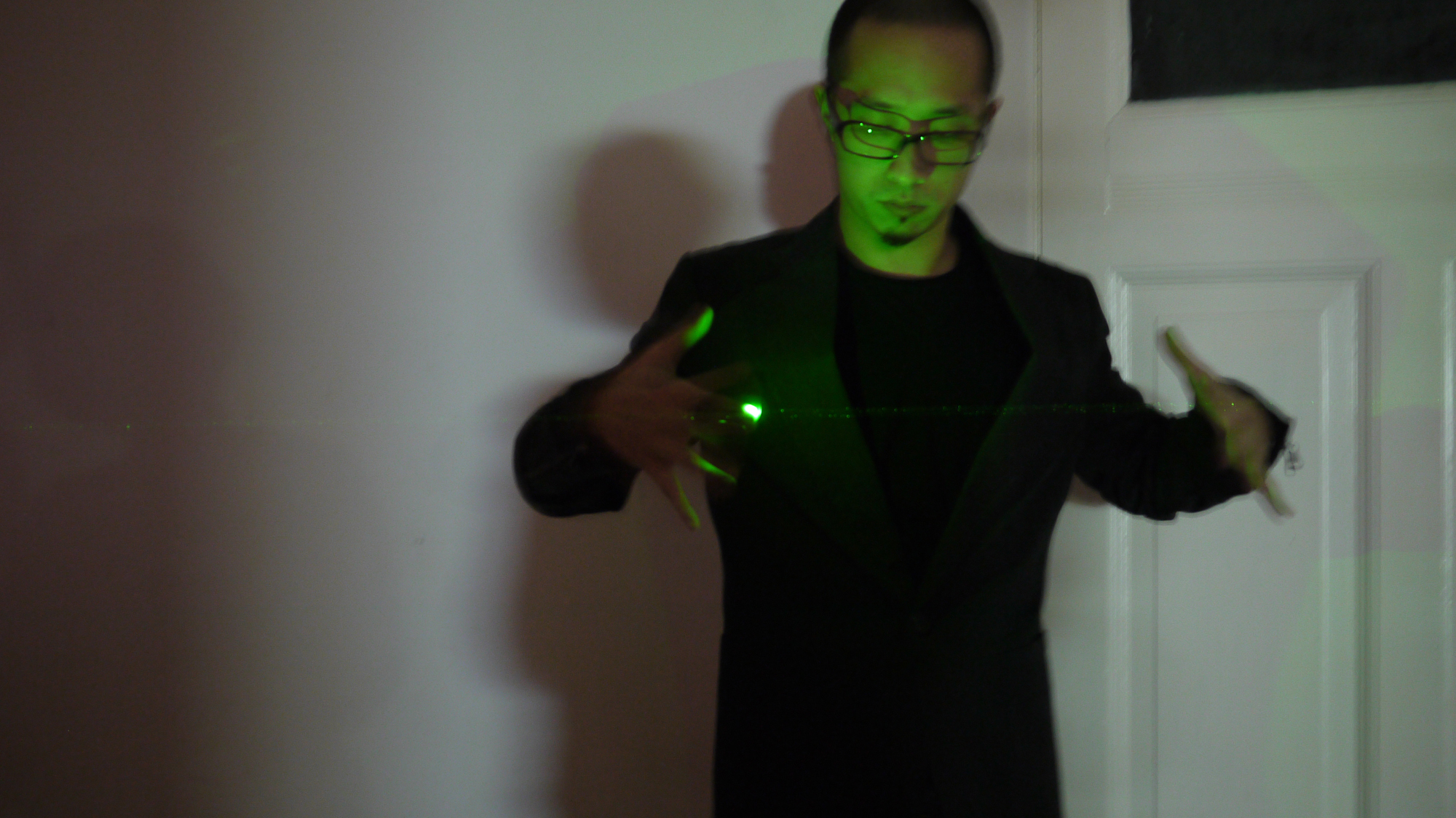 Photos by Singing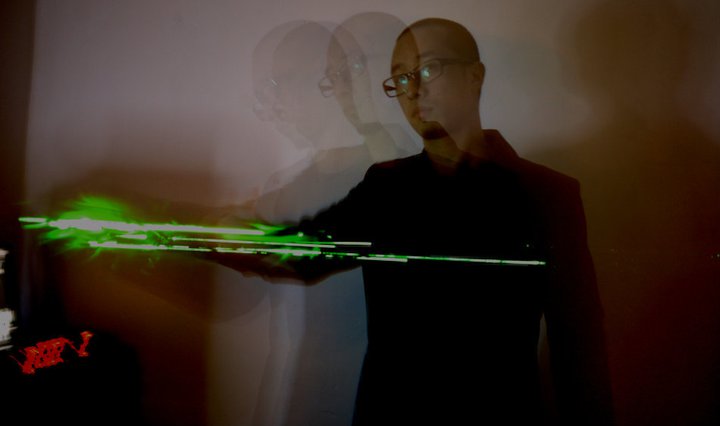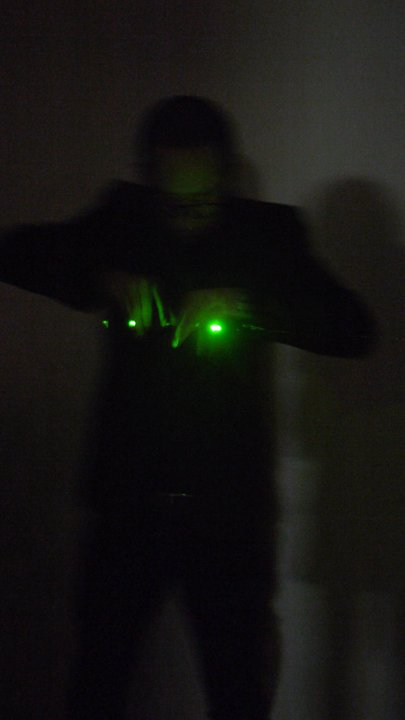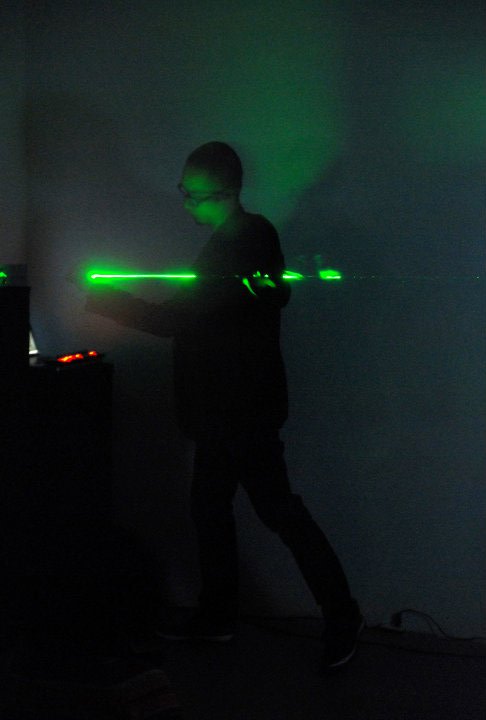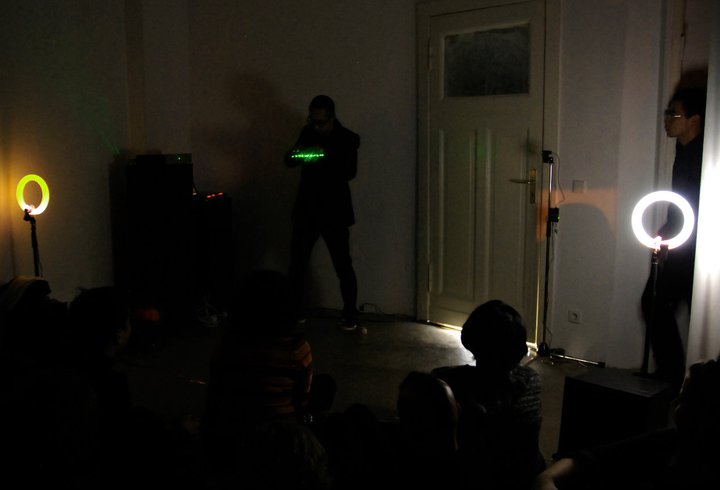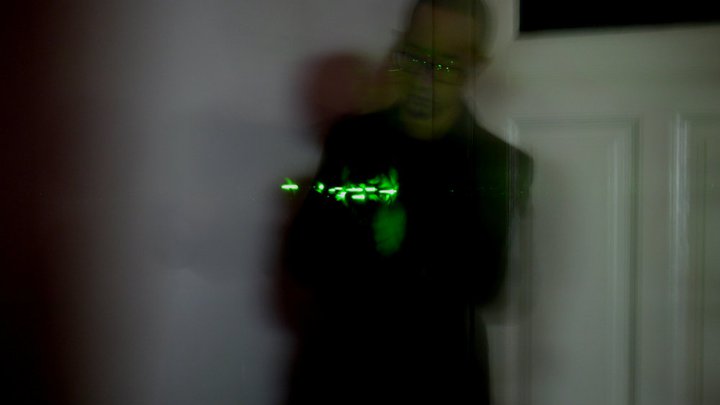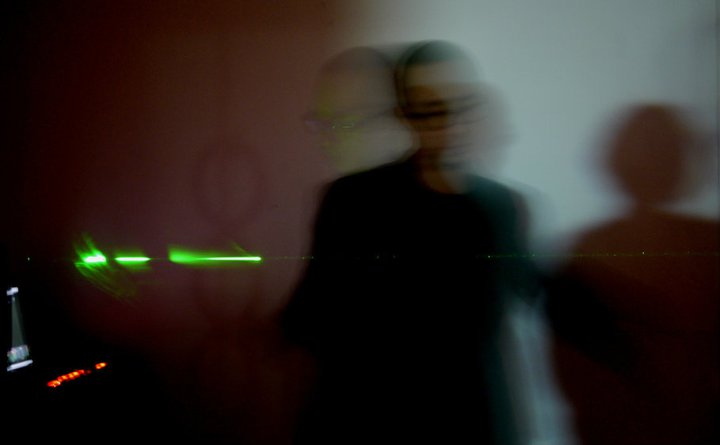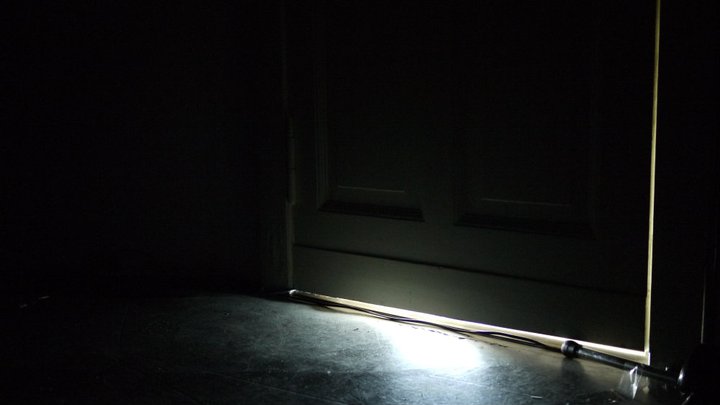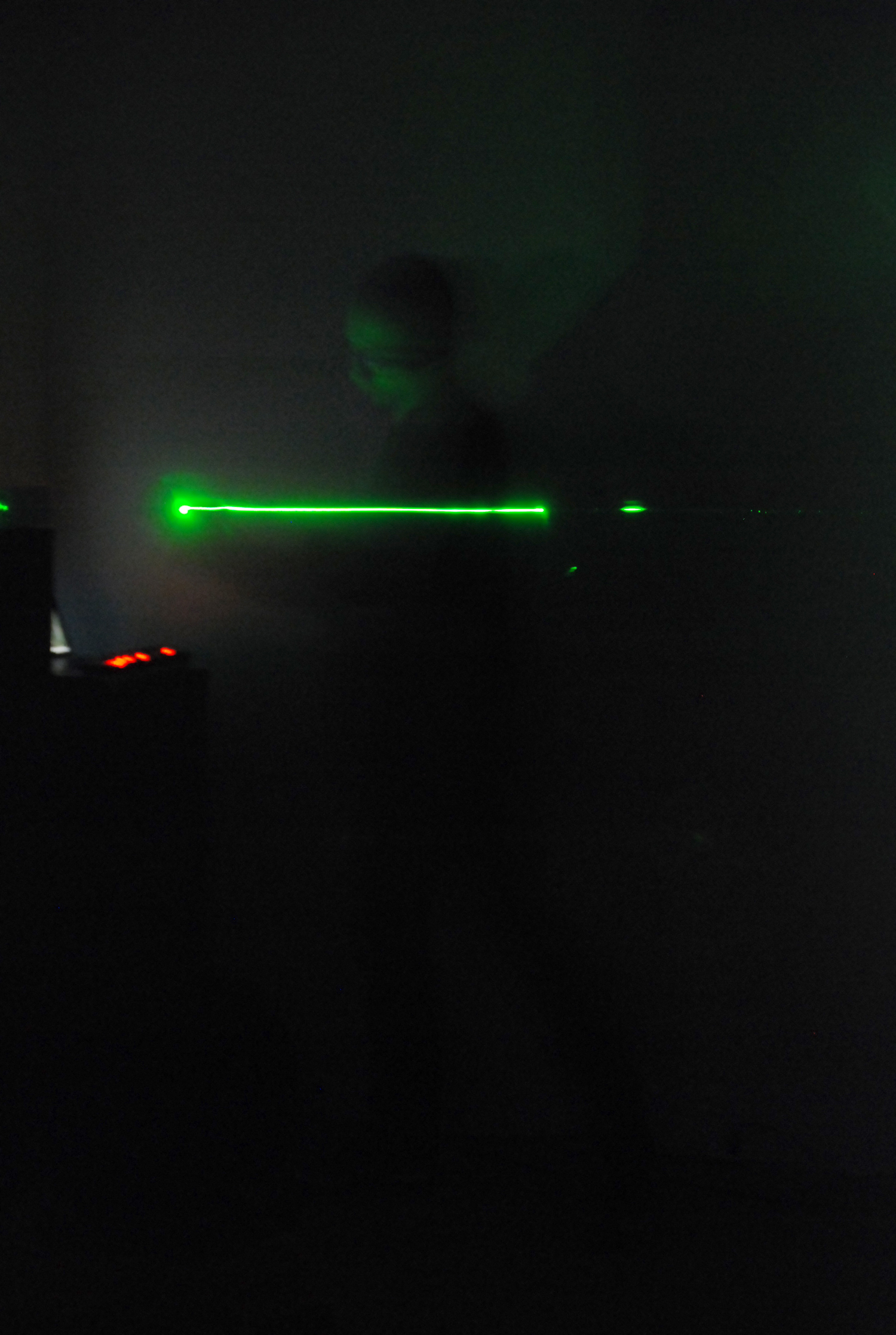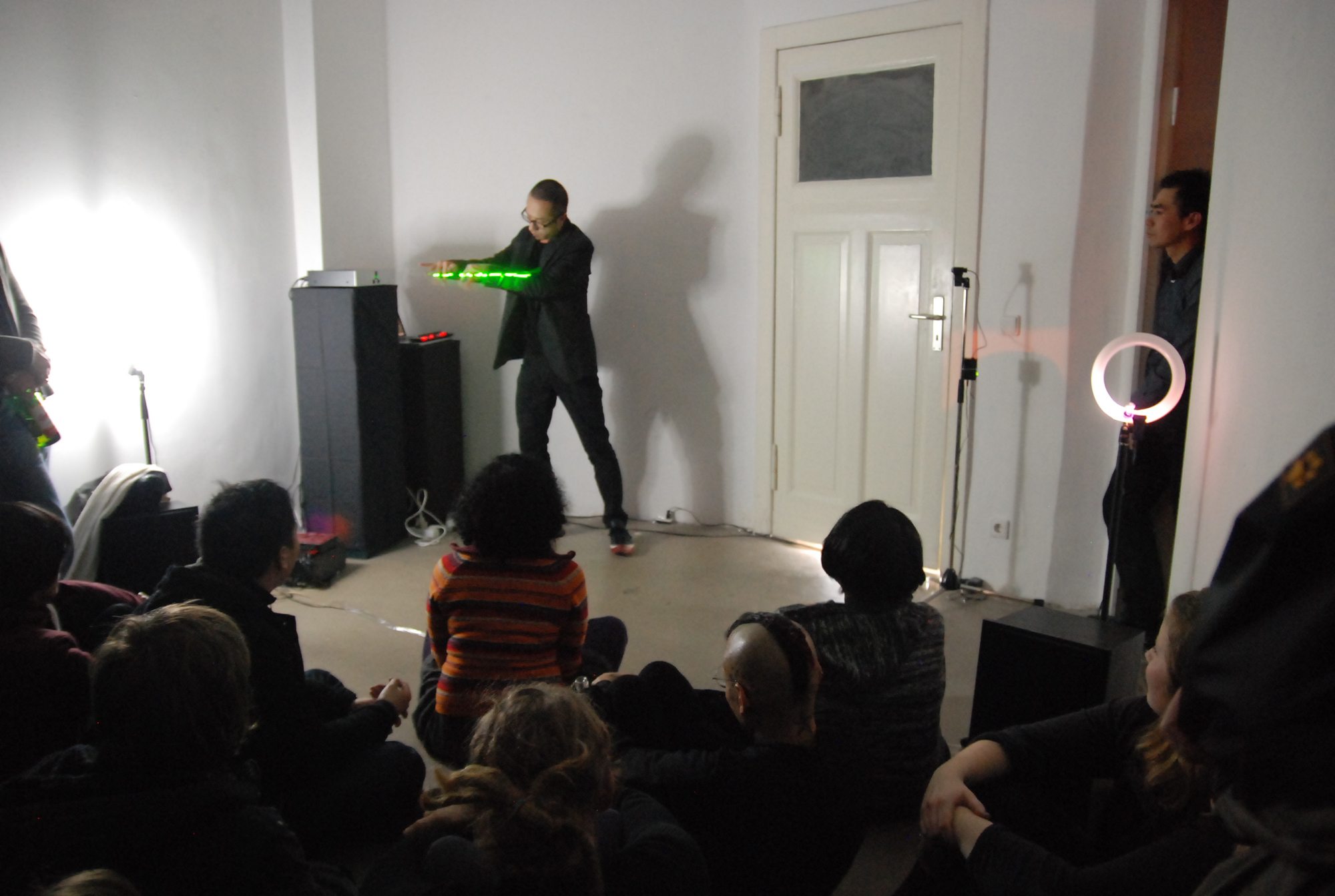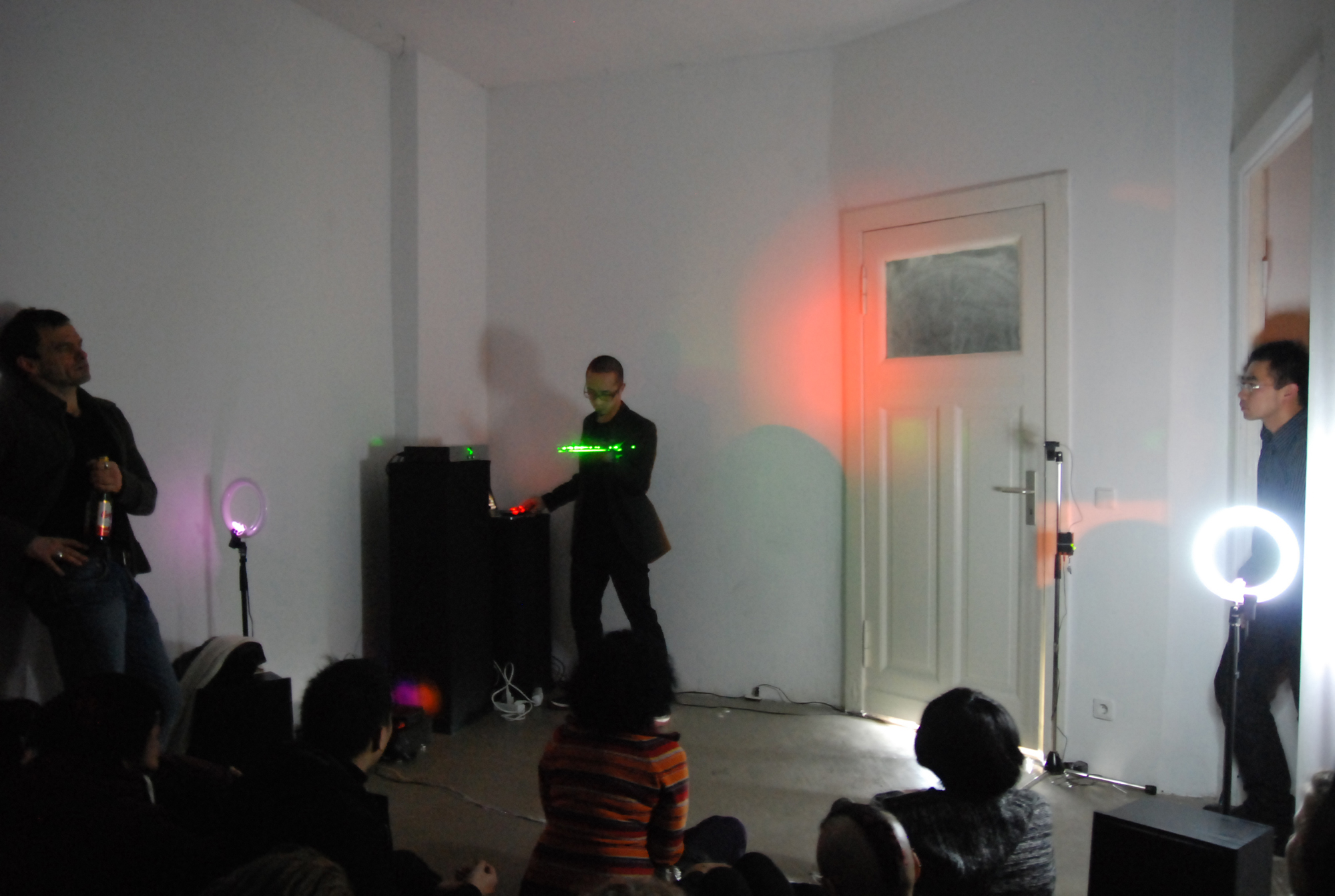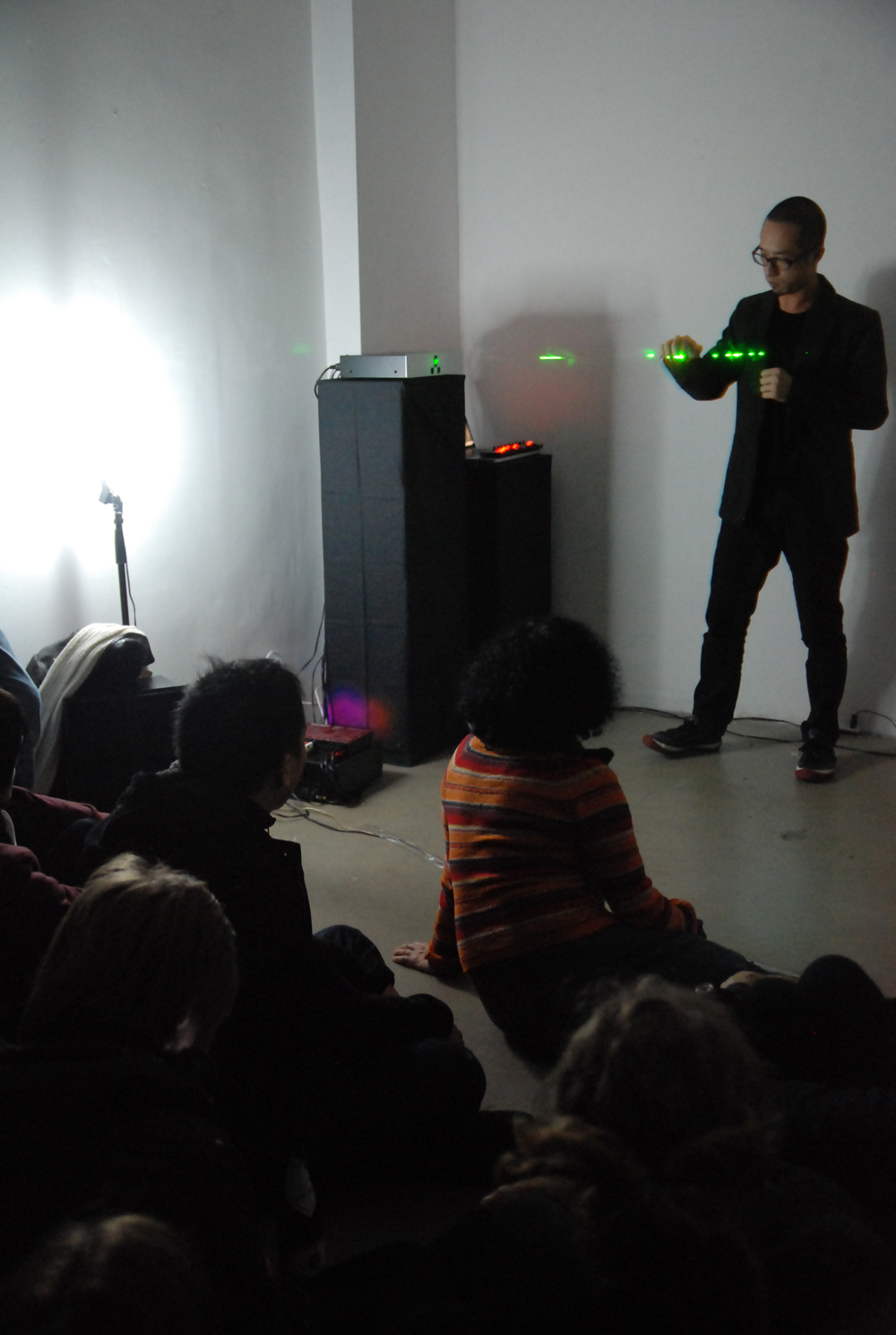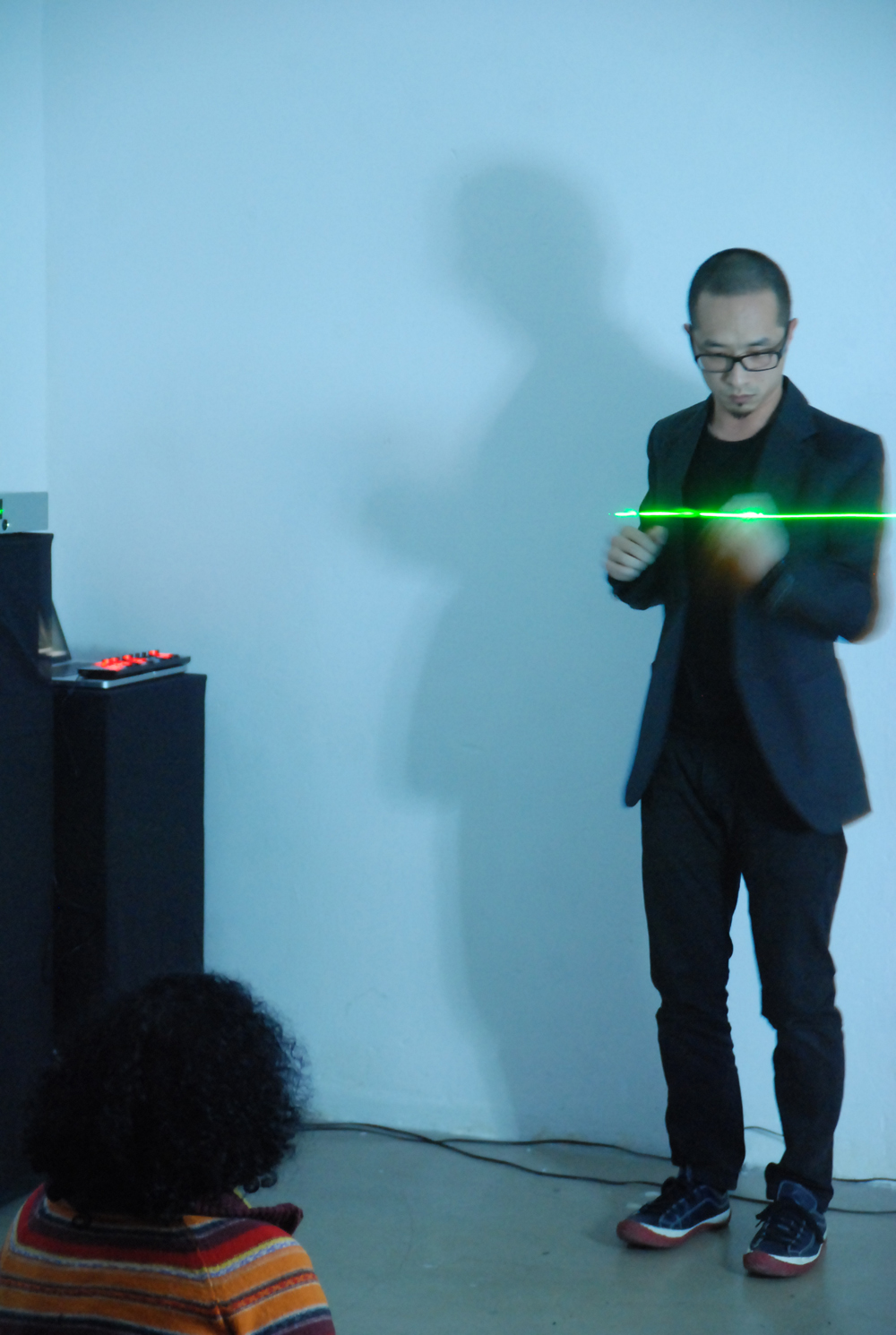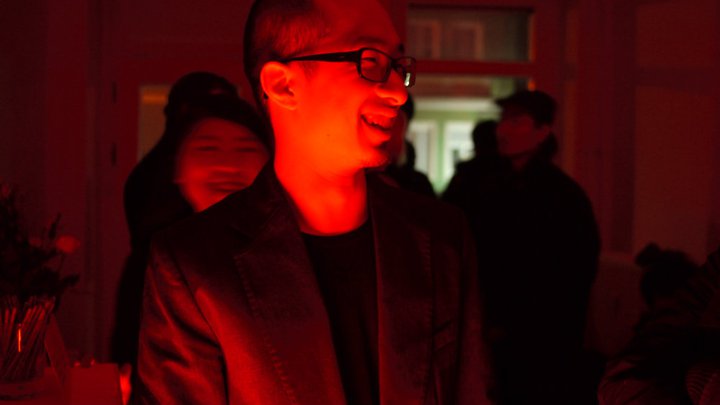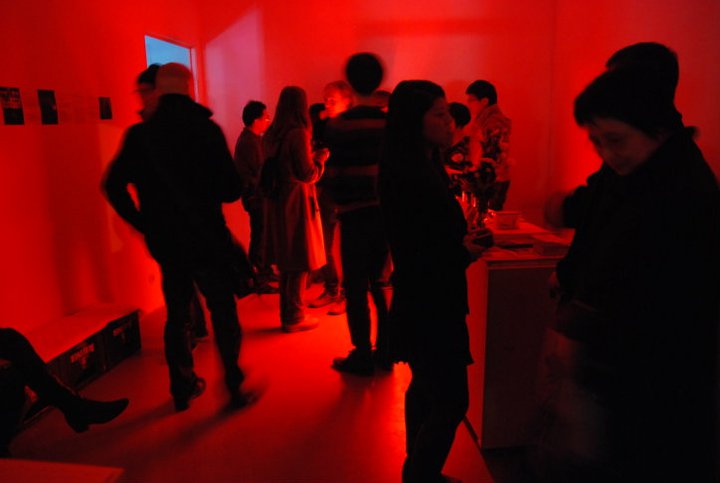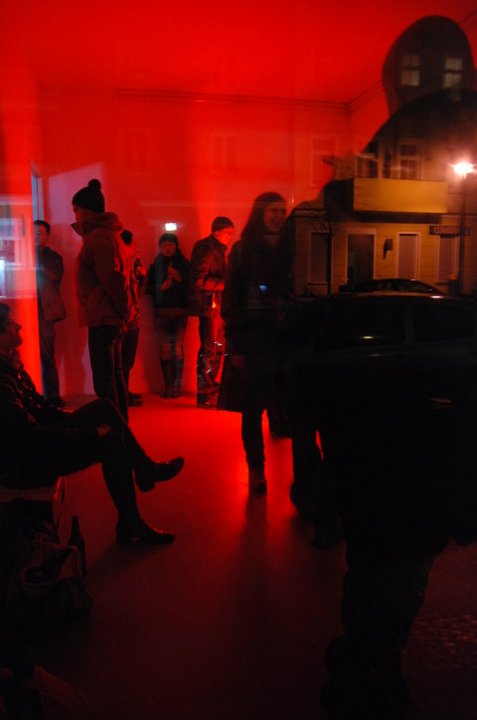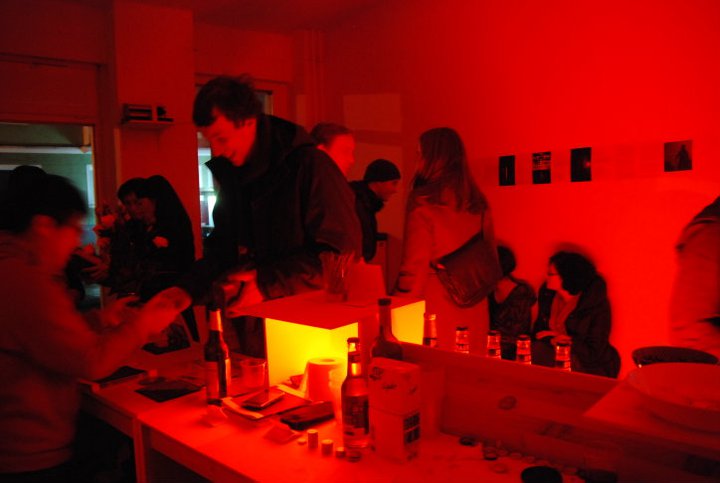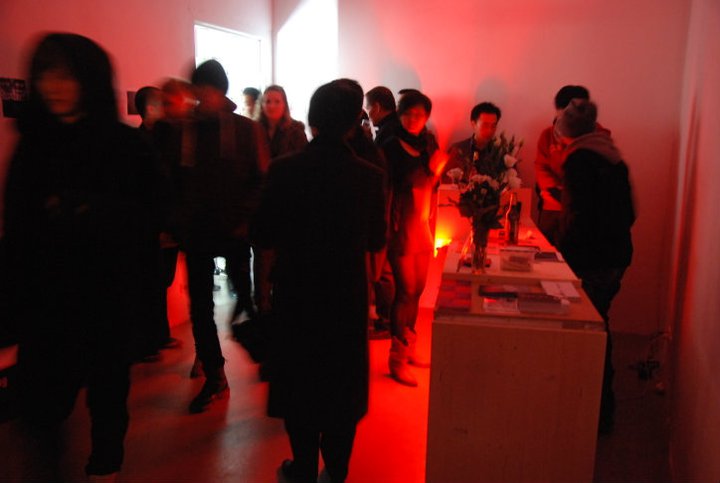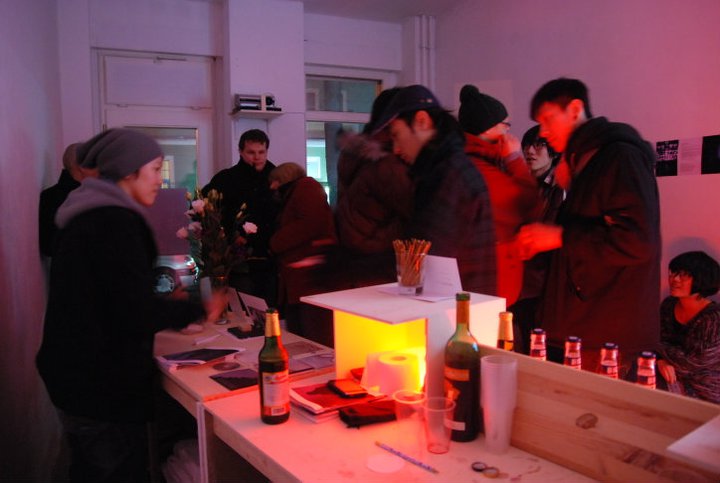 Photos by Yun-Ting Hung