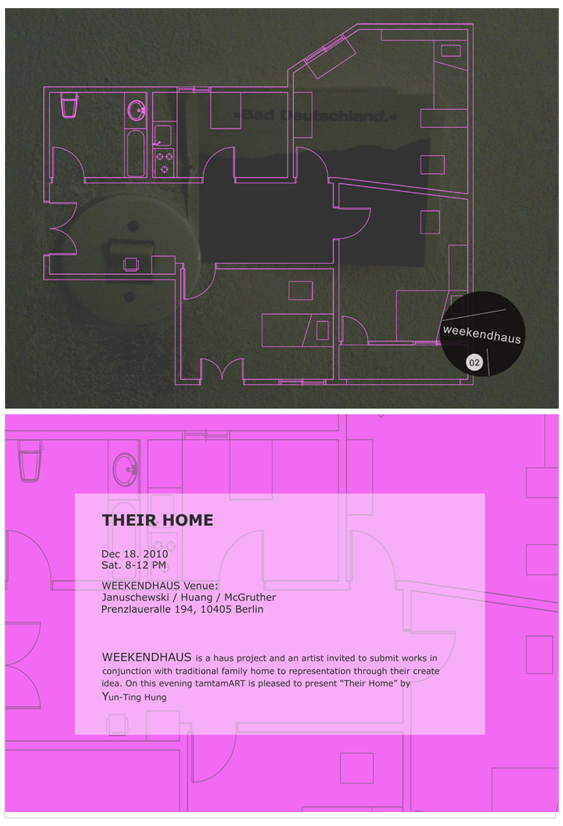 The WEEKENDHAUS is a 10 session projects and 10 artists invited to submit works in conjunction with traditional family home to representation through their create idea.
The exhibition takes place in an apartment inhabited.
The session of WEEKENDHAUS present "THEIR HOME " by Yun-Ting Hung.

Yun-Ting Hung Born in Taiwan studied at the Meisterschuler of Fine Arts at Dresden Art Academy and
her work has exhibit in Ostrale 010 Internationale Ausstellung zeitgenössischer Künste (Dresden) and HsinChu City International Glass Art Festival .
She received the KaoHsiung Awards 2010 (Taiwan) and Selected in Honorary Mention of Freeman Foundation Asian Artist's Fellowship 2010. Hung is currently based in Berlin.
Organized by Chun-chi, Wang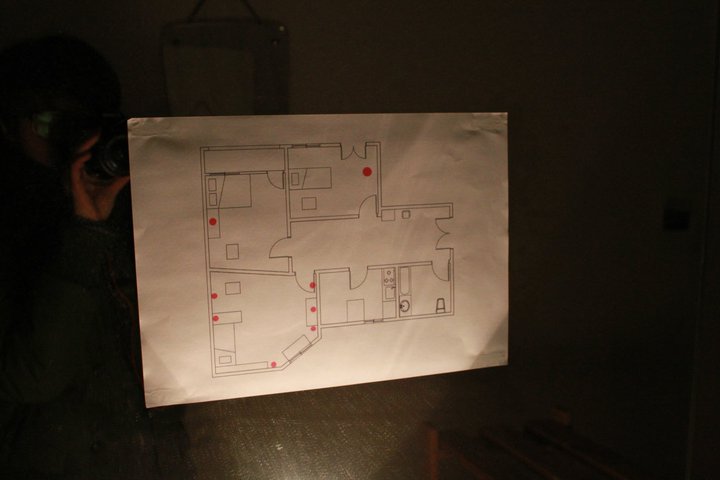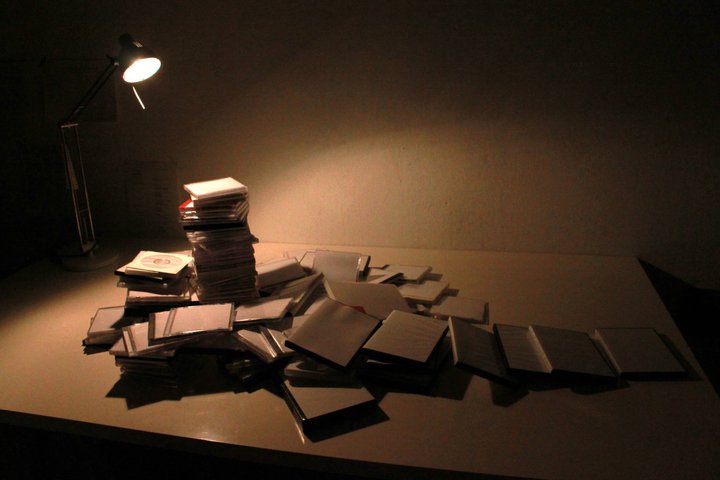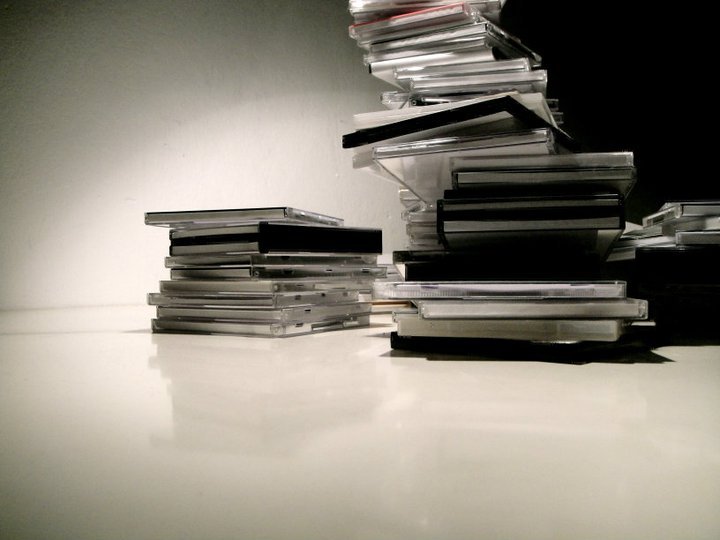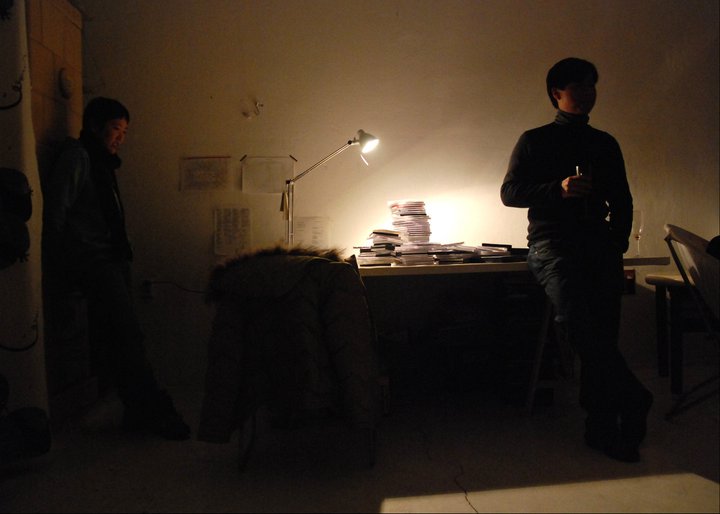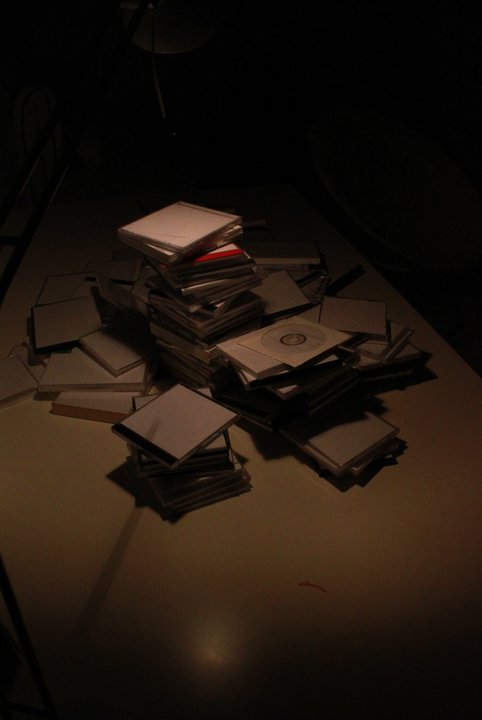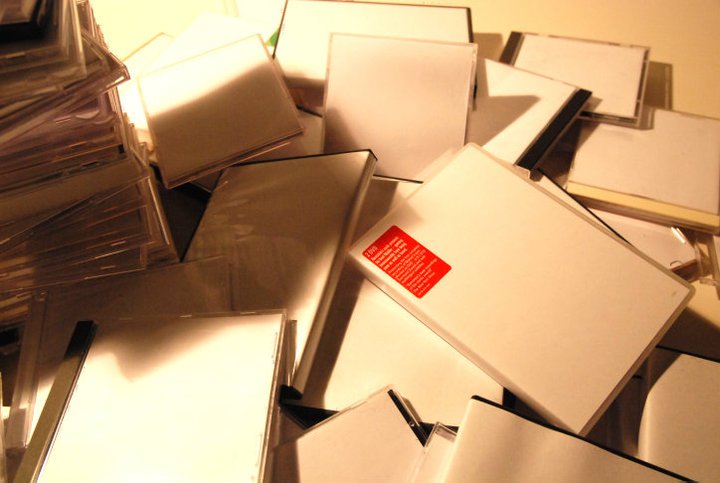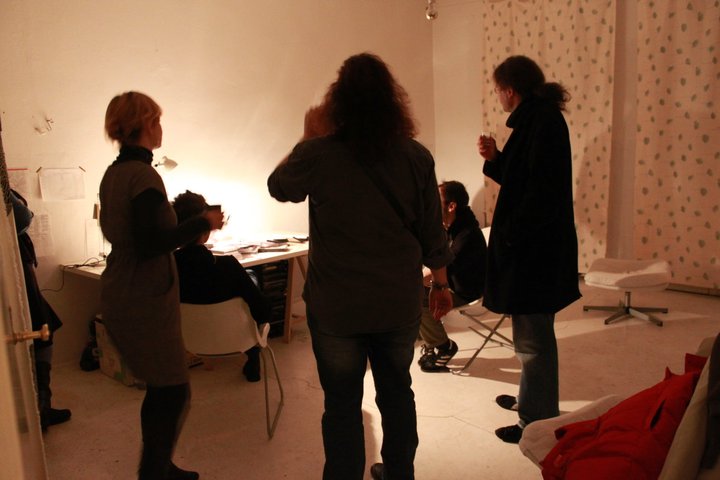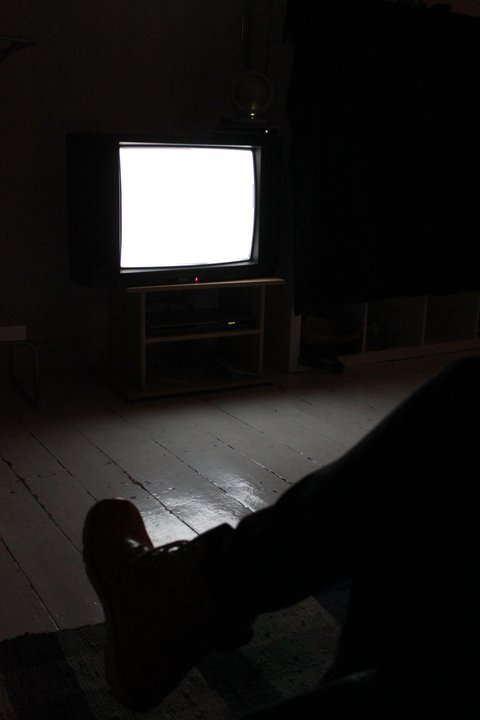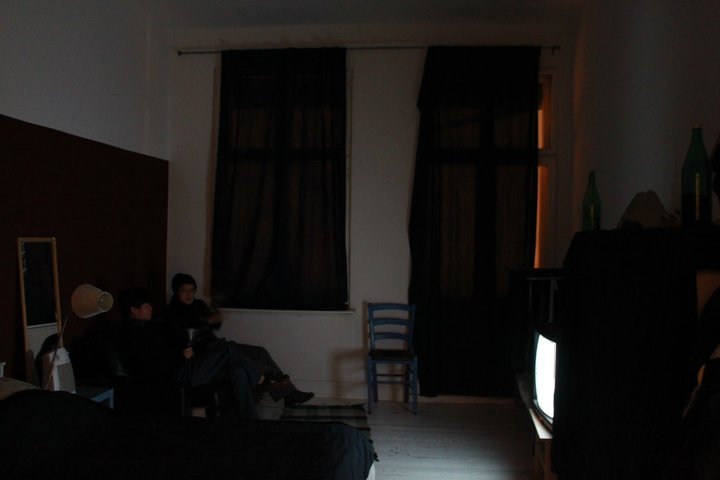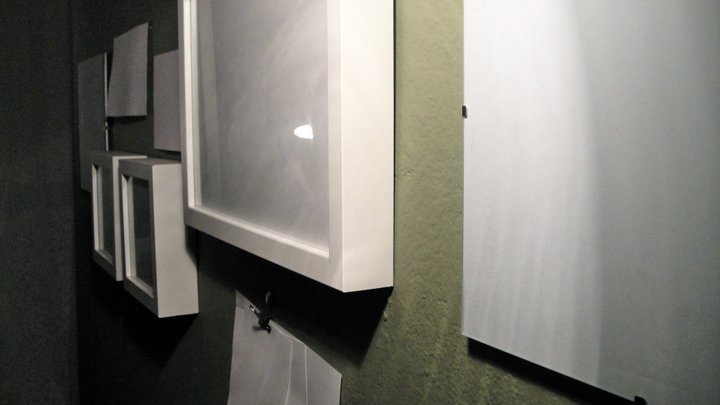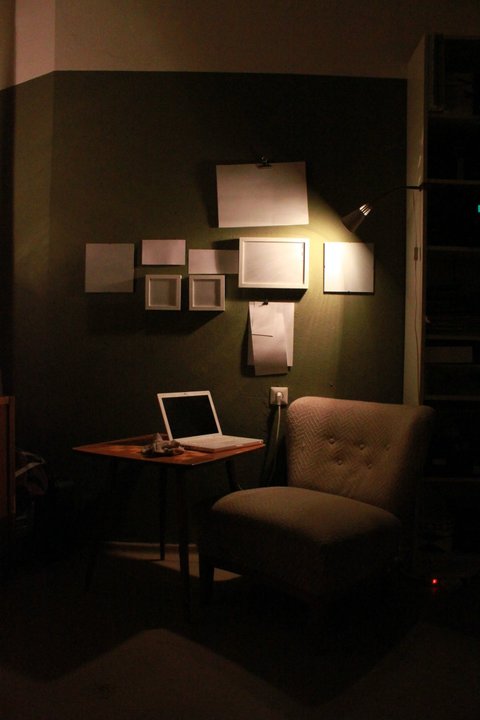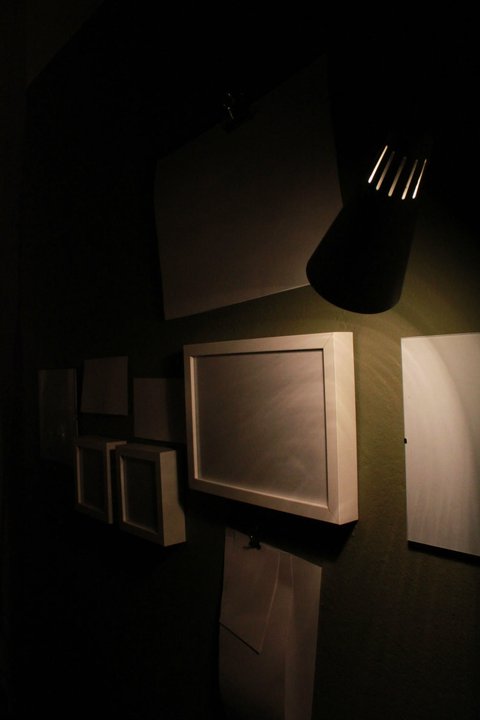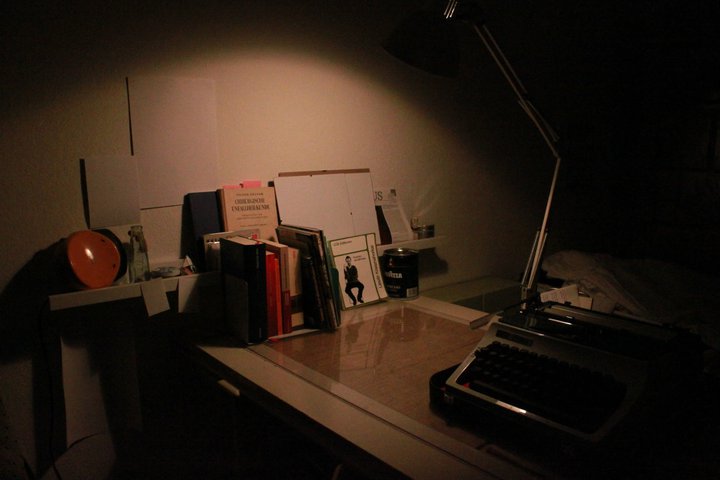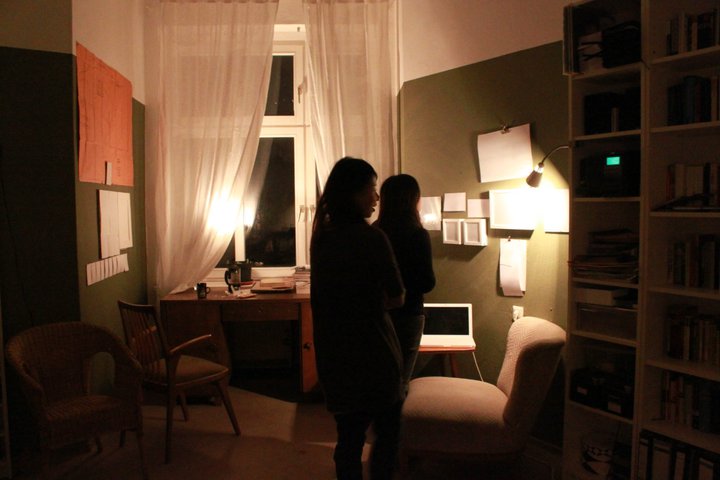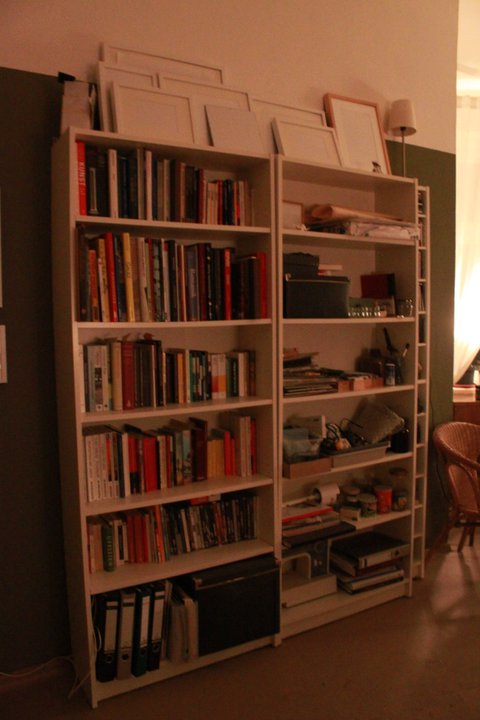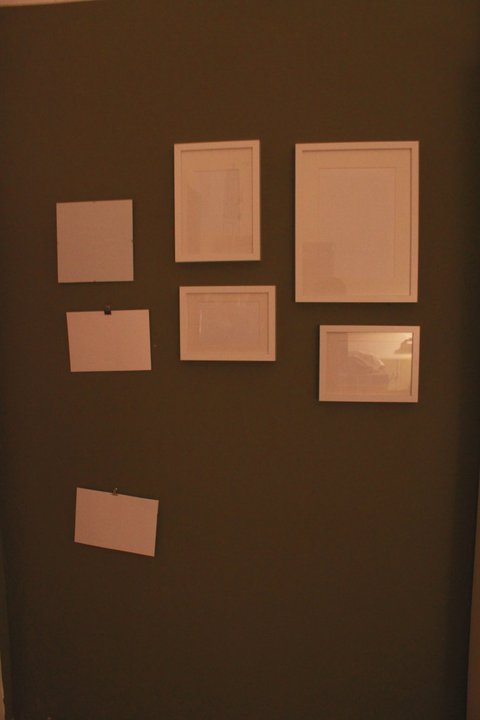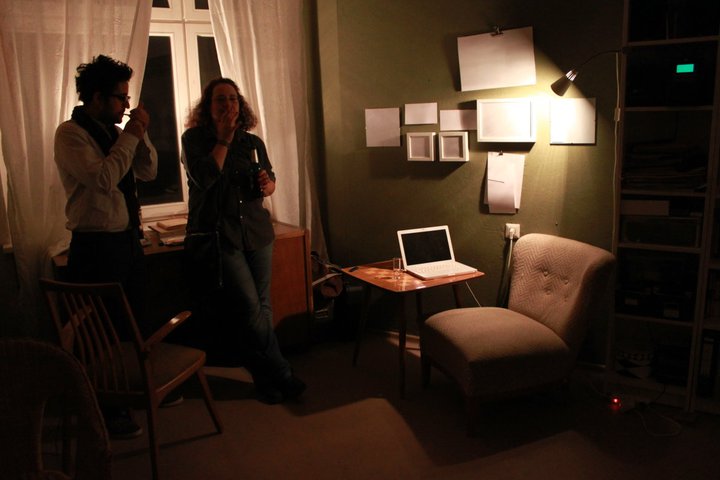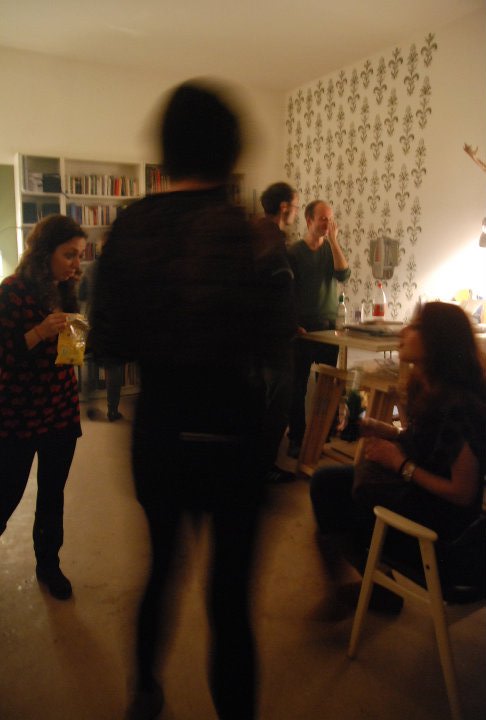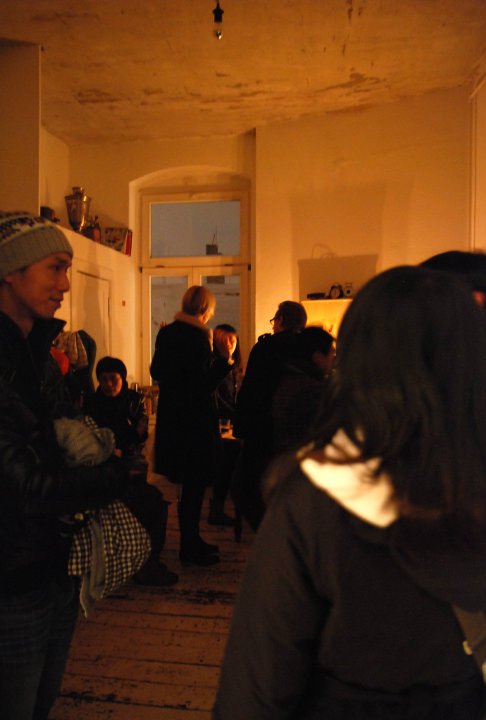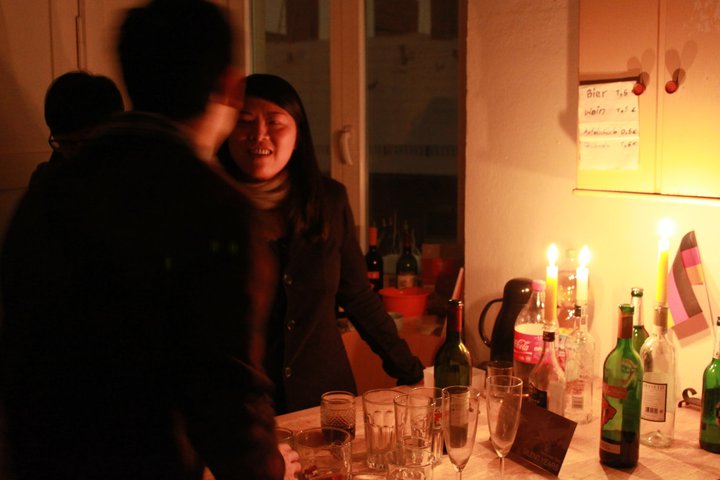 Photos by Yun-Ting Hung