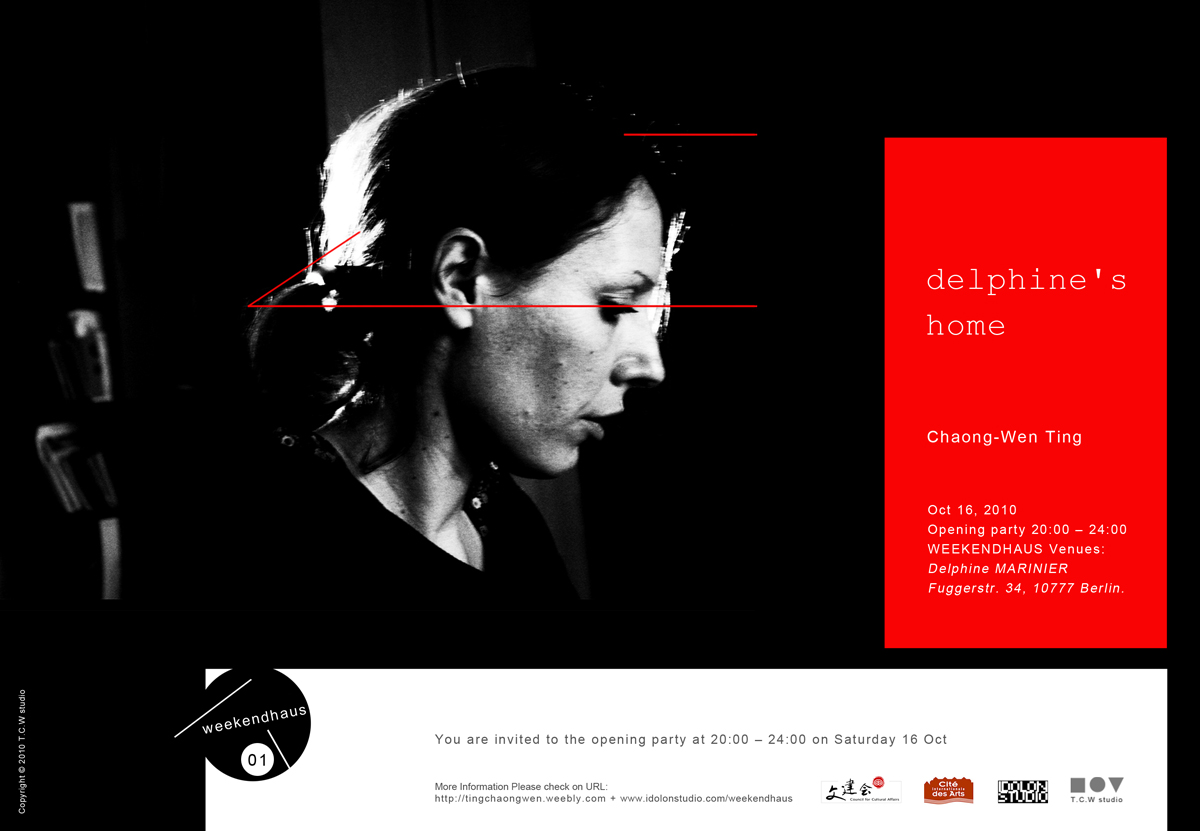 The WEEKENDHAUS is a 10 session projects and 10 artists invited to submit works in conjunction with traditional family home to representation through their create idea.
The exhibition takes place in an apartment inhabited.
The first session for WEEKENDHAUS present "delphine's home" by Chaong-Wen Ting.

The artist Chaong-Wen Ting lives and works in Taiwan and Paris. After graduating Plastic Arts of Tainan National University of the Arts MFA,
Ting was a display designer for Issey Miyake in Taiwan also he took part in several exhibitions.
He is currently in residence at the Cité Internationale des Arts Paris.
Organized by Chun-chi, Wang